Experience Hakushu Distillery
Visit us in person or online with flexible options to tour the distillery inspired by Japanese nature.
*Our Hakushu Distillery will be closed for enhancements beginning December 2022 and reopening Fall 2023
Hakushu Distillery Tour (Paid)
The tour begins with the introduction of the craftsmen's dedication to producing a variety of distinctive whiskies at Hakushu Distillery, then later you can taste the component whiskies (not for sale) that makes up Hakushu Single Malt Whisky. This tour truly allows you to fully enjoy the whisky.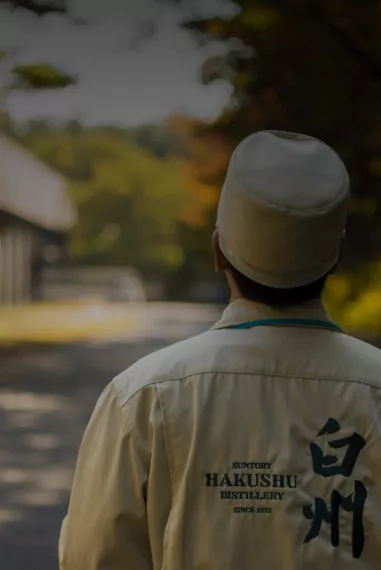 The Yamazaki Range
The Yamazaki Whisky is Suntory's flagship single malt whisky, from Japan's first and oldest malt distillery. With a range of options from Yamazaki DIstiller's Reserve to 12, 18, and 25 years old, all of these prestigious whiskies contain carefully blended components aged in American, Spanish, and Japanese Mizunara oak.