Yamazaki. Where it all began in 1923.
The Yamazaki Distillery is Japan's first and oldest malt whisky distillery established in 1923 by Suntory's founder Shinjiro Torii.
Inspired by traditional Scottish whisky, Torii envisioned a Japanese approach by choosing a terrain and climate completely different to those of Scotland to create a unique kind of whisky. The Yamazaki Distillery is thus the birthplace of Japanese whisky. Nestled proudly on the periphery of Kyoto, this region was formerly referred to as "Minaseno", where one of the purest waters of Japan originates.
Yamazaki is also home to Sen no Rikyu, Master of "The Way of Tea." Yamazaki Distillery is where the Katsura, Uji and Kizu rivers converge, providing a unique misty climate and one of Japan's softest waters. The diversity of this region's temperature and humidity creates ideal conditions for cask aging, known as the signature "Suntory Maturation".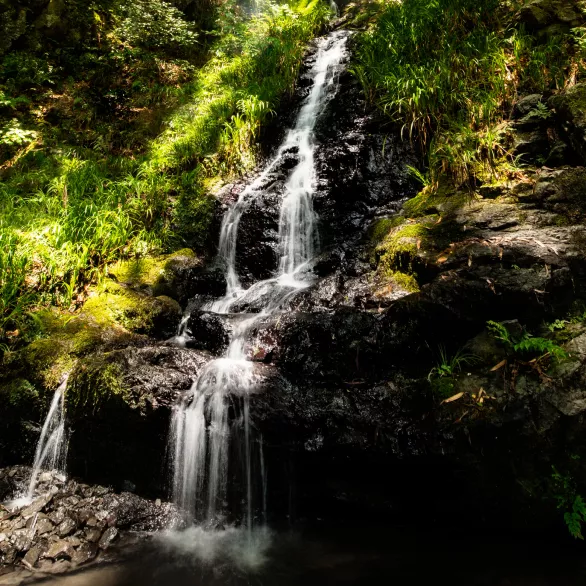 Balancing Nature with Craft
Good whisky requires good water and proper maturation in the right environment. Torii strived for a uniquely Japanese whisky to surpass Scotch whisky, and searched for a genuinely Japanese climate for years. Yamazaki lies in a misty valley between Mt.Tennozan and Mt. Otokoyama where three rivers meet. It has one of Japan's softest waters and is ideal for whisky maturation. This choice of location has been proven by the quality of whisky produced in the Yamazaki distillers for many years.
Whisky Making at Yamazaki
Yamazaki Distillery is distinguished by its uniqueness that a single distillery can produce a variety of whiskies, which a very few distilleries in the world can match. It all started with Suntory's pursuit of crafting world-class whisky to please the delicate Japanese palate. In every process of whisky making - fermentation, distillation, aging, and vatting - the distillery's craftsmen have been adding new innovations while continuing to practice skills passed down by their predecessors.
Experience Yamazaki Distillery
Visit us in person or online with flexible options to tour the quintessential Japanese distillery.
Yamazaki Distillery Tour (Paid)
In the beginning we introduce the craftsmen's dedication to producing a variety of distinctive whiskies at the Yamazaki Distillery, then later you can taste the whiskies that make up the Yamazaki Single Malt Japanese Whisky. This tour truly allows you to fully enjoy the whisky.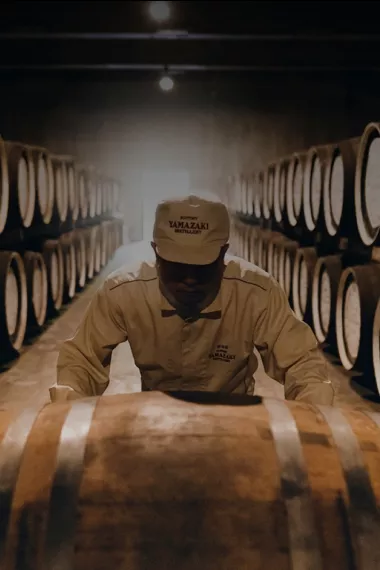 Yamazaki Distillery Tour (Free)
This tour allows you to experience the Yamazaki Whisky Museum (without the production process tour), explore the shop, and purchase an optional tasting at the distillery counter.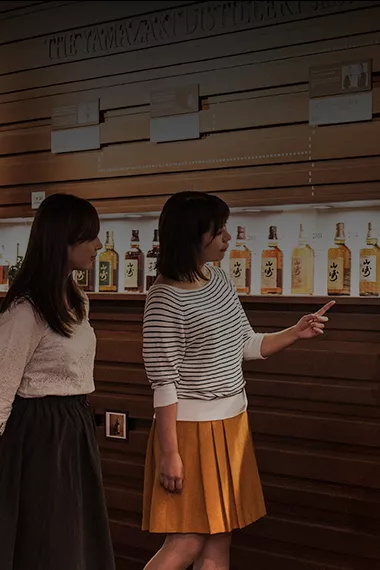 The Virtual 360° tour
Now everyone can experience the Yamazaki Distillery in this 360° interactive tour that offers audio information as well as visual explorations of the exhibits. We invite you to explore at your own pace.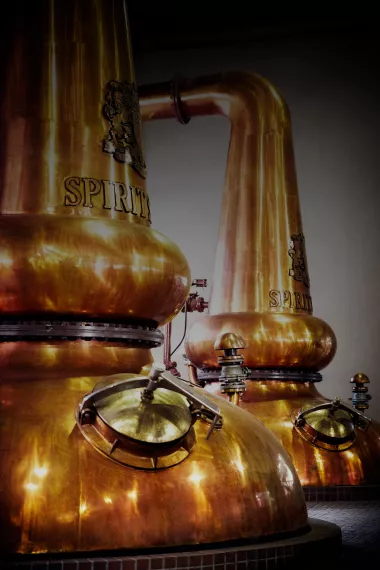 Find Us or Get in Touch
For reservations and inquiries, please contact:
Information Desk 81-075-962-1423
(Hours: 9:30 am – 5:00 pm)

Suntory Yamazaki Distillery
5-2-1 Yamazaki, Shimamoto-cho, Mishima-gun, Osaka

About House of Suntory
Founded in 1899, Shinjiro Torii built the House of Suntory with a singular vision: to craft quintessentially Japanese spirits that would suit the delicate palate of his people.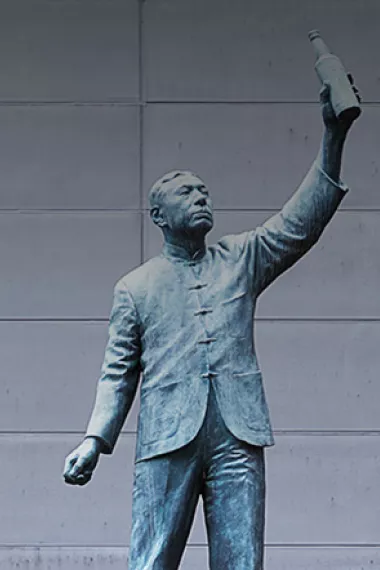 The Yamazaki Range
The Yamazaki Whisky is Suntory's flagship single malt whisky, from Japan's first and oldest malt distillery. With a range of options from Yamazaki DIstiller's Reserve to 12, 18, and 25 years old, all of these prestigious whiskies contain carefully blended components aged in American, Spanish, and Japanese Mizunara oak.