Haku Vodka
The Japanese Craft Vodka
Made with 100% Japanese white rice, the name Haku® means "white" in Japanese. The word can also be read as "brilliant" – a tribute to the craft of mastering a clear, clean tasting, and luminous vodka. Filtered through bamboo charcoal, Haku Vodka has an unparalleled soft, round, and subtly sweet taste.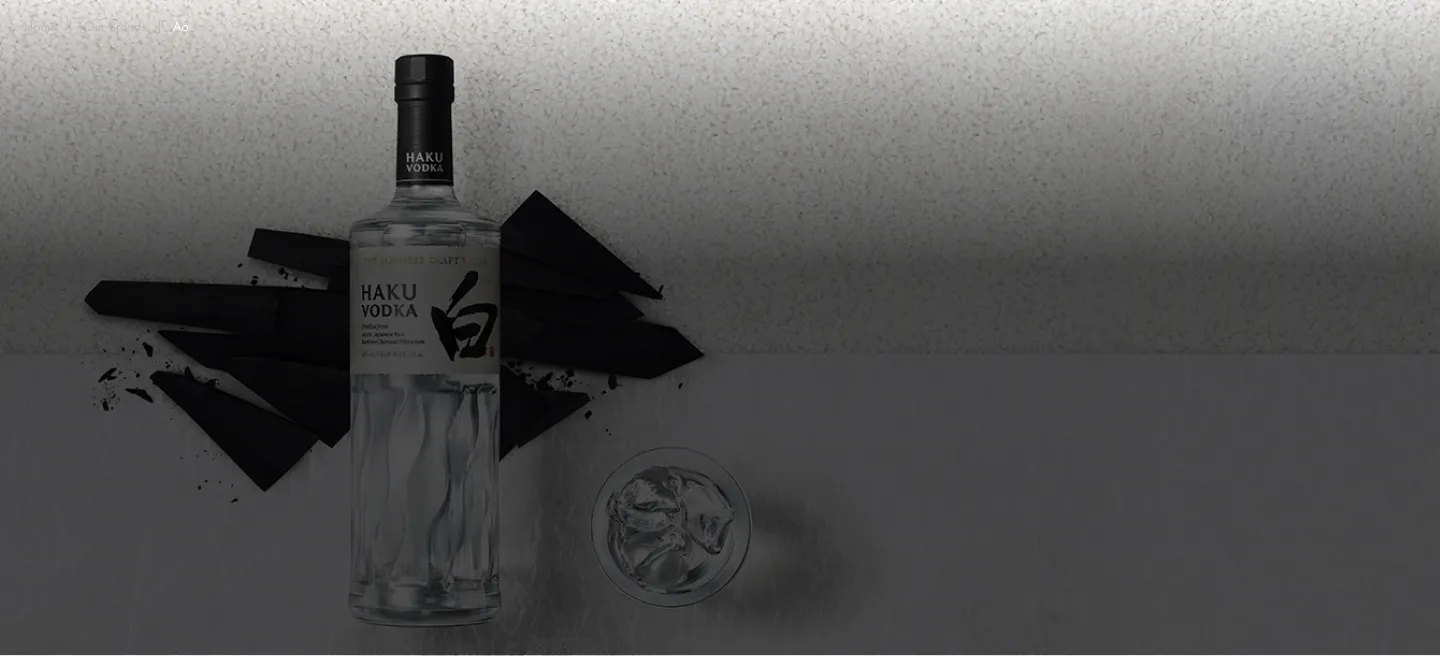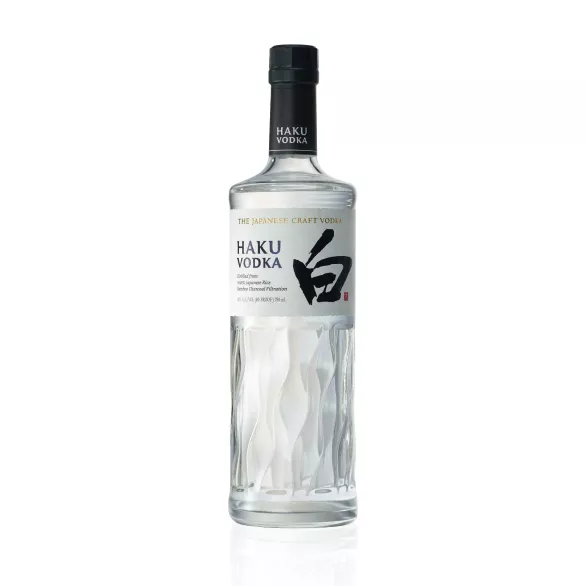 Taste the vodka born of the pursuit of perfection
Founded in 1899, the House of Suntory was built on Shinjiro Torii's dream, who at the age of 20 wanted to "create original Japanese spirits blessed with the riches of Japanese nature and 'monozukuri' craftsmanship" – which means a relentless pursuit for perfection, meticulous attention to detail and commitment to quality. Shinjiro overcame numerous hardships to make his dream a reality, creating wine, whisky and brandy, and launching Hermes Vodka – the first Suntory Vodka – in 1956. Today, we're proud to introduce Haku, the Japanese craft vodka. Haku Vodka is crafted with the Nature and Spirit of Japan, true to the vision of Suntory's founder – and now ready for you to discover and share.
Introducing Haku Vodka
The name Haku® celebrates the origin and the craft of this Premium Japanese Vodka. The kanji (Japanese character) for Haku® means "white". But the subtlety of the Japanese language often gives kanji several readings. Read as "shiro" it would merely mean white. But read as "haku", it is intentionally rooted and elevated. Rooted as referring to "Hakumai" (白米) – Japanese white rice- the origin of the liquid. Elevated as evoking "Junpaku" (純白) - "untainted" and brilliant – a tribute to the craft of mastering a clear, clean tasting and luminous vodka, carefully filtrated through bamboo charcoal for an unparalleled soft, round and subtly sweet taste.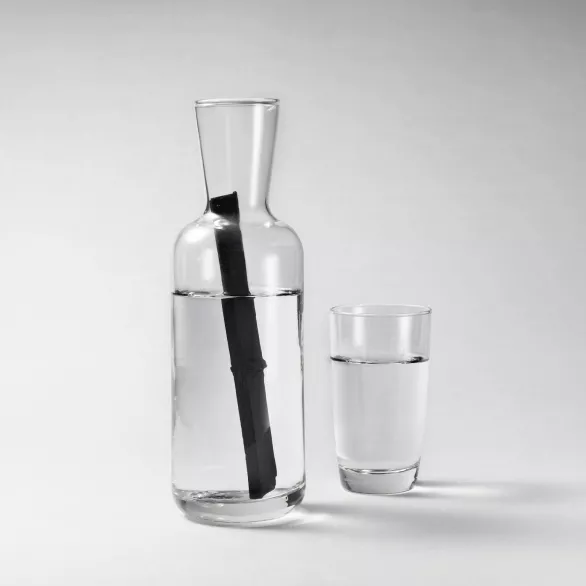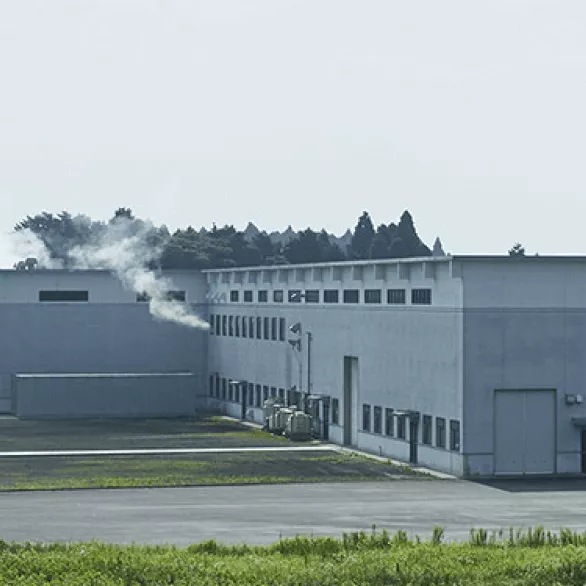 The Craft of Haku Vodka
A process unique to our distillery
At Suntory, we're committed to selecting the best ingredients while using innovative making techniques to create spirits of unrivaled quality and uniquely Japanese character. It's the signature of House of Suntory's "Monozukuri" craftsmanship, and Haku is the new iteration of that philosophy. It starts with pure white Japanese rice. Milled and polished to perfection, white rice is revered for its mild and subtly sweet flavor – it's the ultimate symbol of Japan.
First, the white rice is fermented with "rice koji" to create a mash. The mash is then distilled through pot stills to create a rice spirit. This process takes place in Kagoshima, in Kyushu, a region historically famous for its rice spirit making know-how. It's then distilled a second time through two different processes to create both flavor and volume, before being blended and filtrated in the Suntory Liqueur Atelier at Osaka Plant. A process unique to Suntory, it preserves and enhances the rice's delicately sweet and subtle flavors.
Bamboo Charcoal Filtration
Part of the unique creation process behind Haku Vodka, the bamboo charcoal filtration is a Suntory proprietary method. Like a sponge, the charcoal absorbs most/many impurities present in the distillate, eliminating things that might detract from the taste. This gives the vodka a clean and clear flavor. Moreover, the minerals from the bamboo charcoal add a remarkably smooth and mellow character.
The use of bamboo charcoal for water filtration is one of the fundamentals of Japanese culture and goes back to ancient Japan where charcoal was said to "sweeten" the water for tea. It is known for its incredible filtering ability, which comes from its super-porous structure. As bamboo is a fast-growing plant, supply is abundant and sustainable in Japan.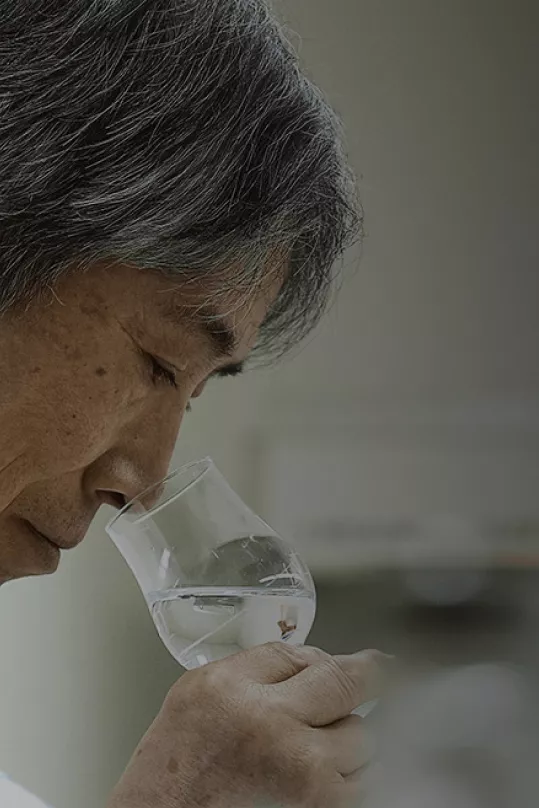 The Design
The product design harmonizes the Japanese traditional aesthetic with an evolving modernity. To convey it as a Japanese Craft Vodka, we use Japanese material with a touch of artisanal quality — simple and pure. Through the curved lines on the bottle, we represent the stream glistening through Japanese nature and Japan's four seasons. The label design consists of Junpaku (pure-white) washi paper — representing the beauty of Japanese white rice, which is the soul of this vodka — and Kanji calligraphy "Haku" with sumi ink, as well as red and gold colors only. The result: a minimal and modern Japanese design, free of unnecessary adornments.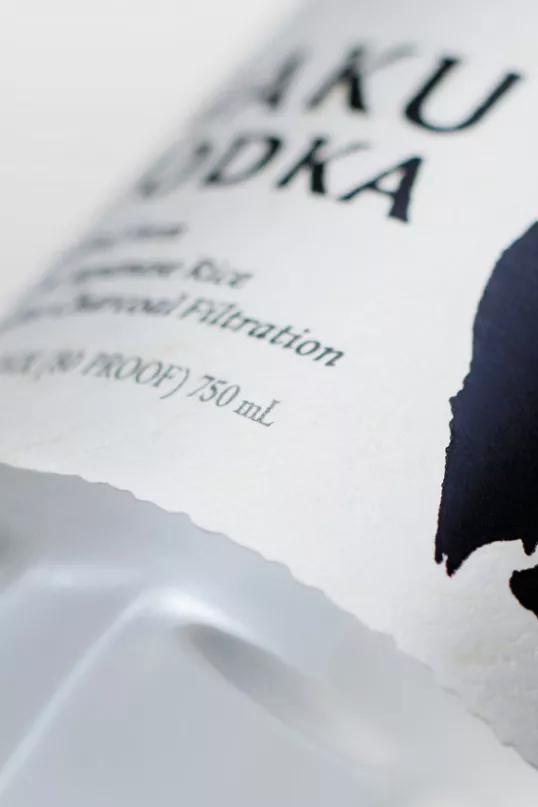 Elevate Your Cocktails
From Roku Gin to Haku Vodka, there's a cocktail to meet every moment.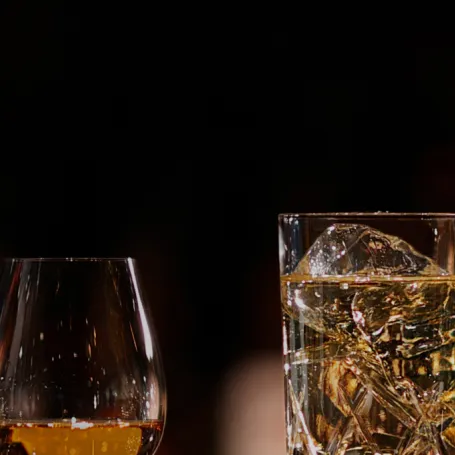 Osaka Distillery
A variety of spirits are crafted with remarkable precision in one of the world's most unique distilleries.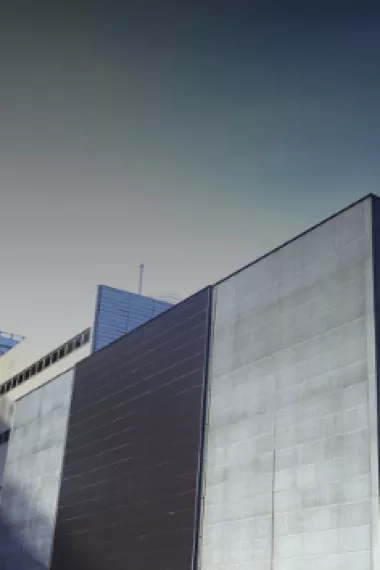 Suntory Whisky
Suntory Whiskies embody the harmonious balance between the Japanese people and nature, taking distillation to an art form.