Yamazaki Tsukuriwake Selection 2022 Limited Edition
The Essence of Yamazaki
With the introduction of the 2022 Yamazaki Tsukuriwake Selection Limited Edition, we capture the essence of Yamazaki Single Malt Whisky. This collection honors Tsukuriwake, which means "artisanship through a diversity of making" and is composed of four Yamazaki single malts - Puncheon, Peated Malt, Spanish Oak and Mizunara.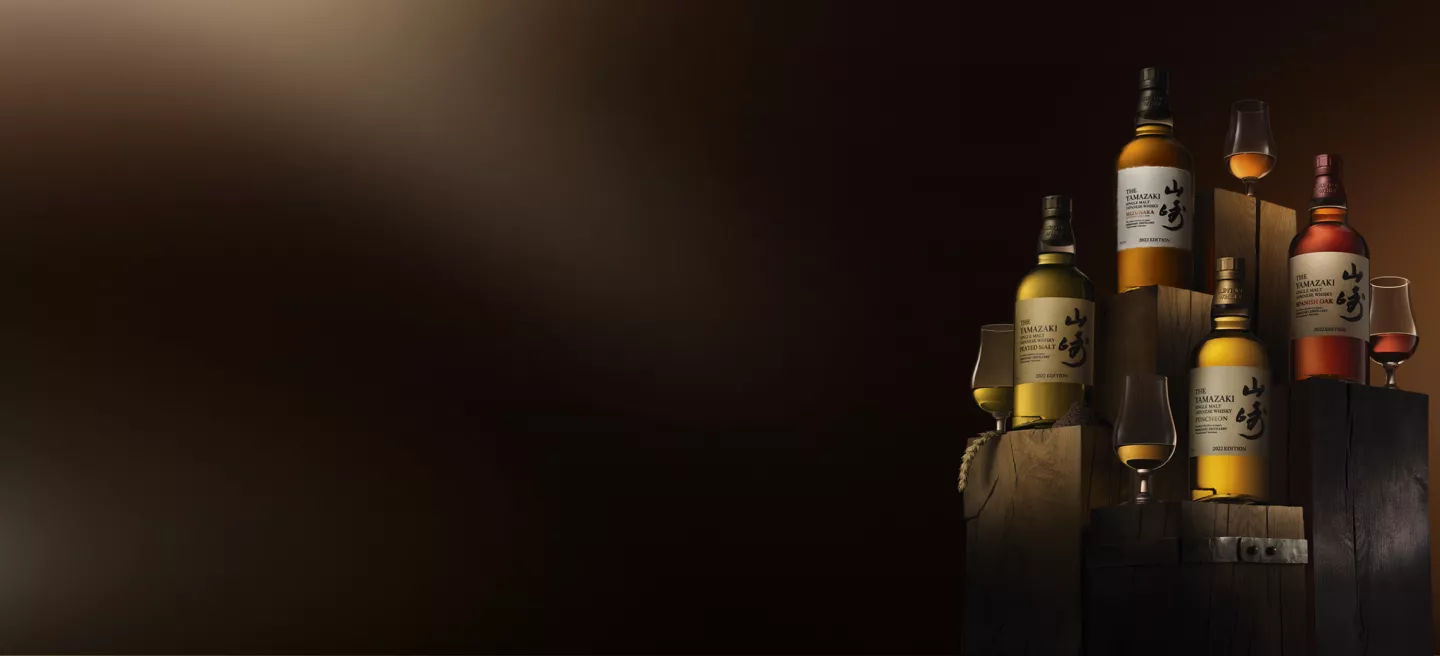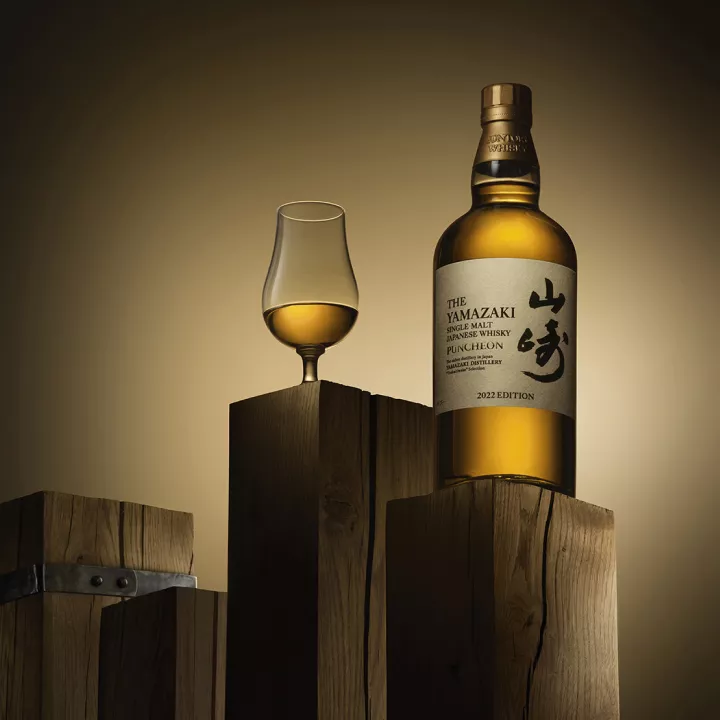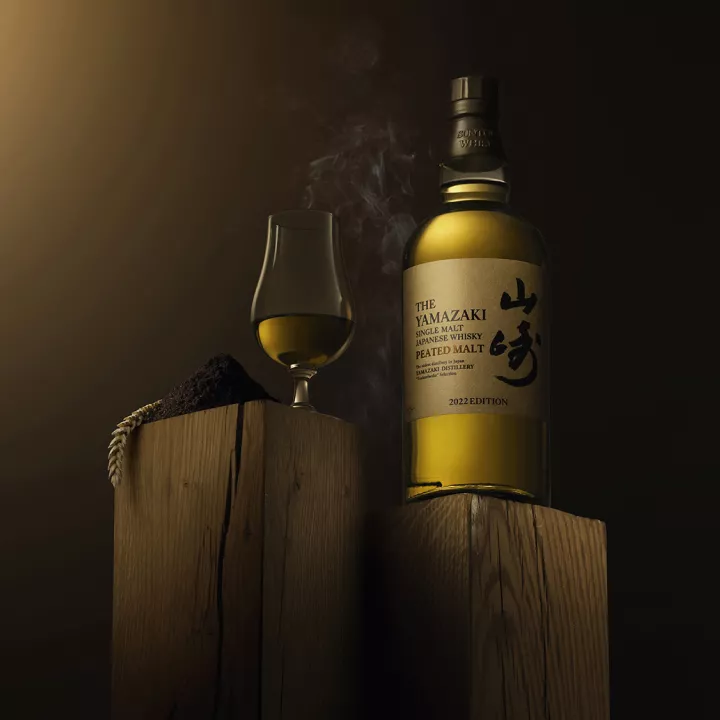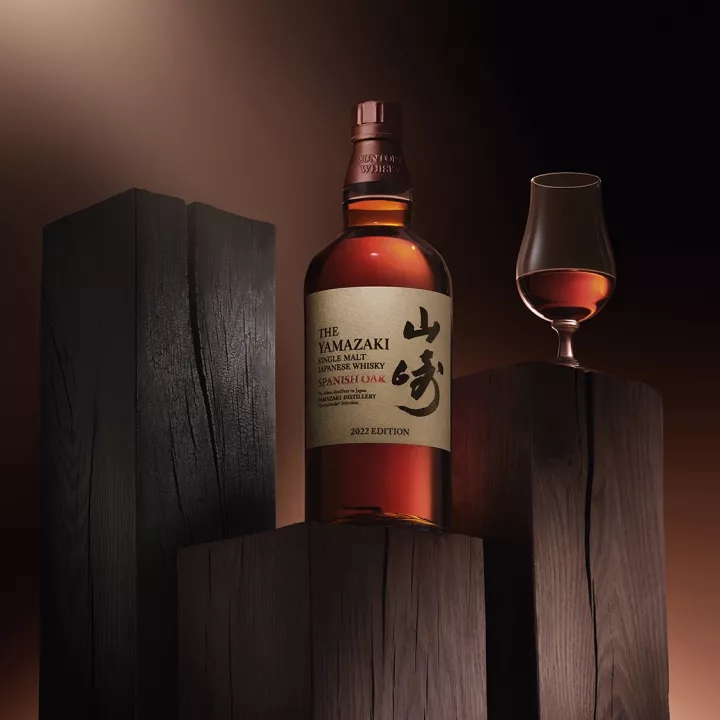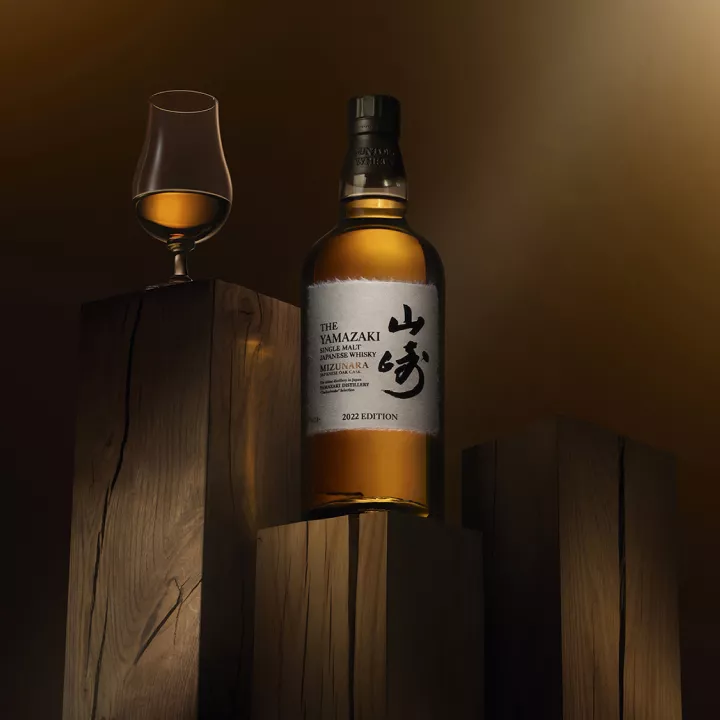 Explore The Range
The Yamazaki Puncheon Single Malt Whisky is composed of meticulously selected malts aged exclusively in puncheons crafted from hand-selected American oak. These large casks - approximately 480 liters, allow malt whiskies to mature slowly, imbuing them with a complexity and vibrance. They impart their subtle notes essential to the delicate base of the Yamazaki Single Malt.

Tasting Notes:

Color: Pale gold
Nose: Green apple, mature pear, acacia honey with hint of vanilla
Palate: Clean, velvety and mild, with delicate butterscotch notes
Finish: Oaky woodiness with subtle sweetness
The Yamazaki Peated Malt is composed of meticulously selected heavily peated malt whiskies that have been masterfully blended to create a Single Malt that is gentle and refined. The peated malt whiskies impart their subtly smoky, earthy notes essential to the complexity of the Yamazaki Single Malt.
Tasting Notes:

Color: Bright gold
Nose: Subtly smoky with green herbal notes
Palate: Gently peated with hints of earthiness, pineapple and citrus notes
Finish: Complex with lingering peatiness
The Yamazaki Spanish Oak Single Malt Whisky is composed of meticulously selected malt whiskies matured in the highest quality oak casks from Northern Spain. They impart a delicately rich and decadent palate with subtle acidity and fruity aromas essential to the multi-layered flavor profile of the Yamazaki Single Malt.
Tasting Notes:

Color: Rich reddish amber
Nose: Dried raisins and prunes, with hints of sundried tomatoes
Palate: Delicately rich and decadent with subtle acidity
Finish: Buttery with lingering acidity and hint of bitterness
The Yamazaki Mizunara Single Malt Whisky is comprised of meticulously selected long-matured malt whiskies aged in hand-crafted Mizunara (Japanese oak) casks, that impart their enigmatic spicy notes and incense-like flavor of sandalwood and agarwood essential to the Japanese-ness of the Yamazaki Single Malt.
Tasting Notes:

Color: Amber
Nose: Rich and elegant top note, custard cream, cinnamon
Palate: Gentle on the tongue, aromatic and round with spiced sweet notes
Finish: Distinctive deep woody notes reminiscent of Japanese incense