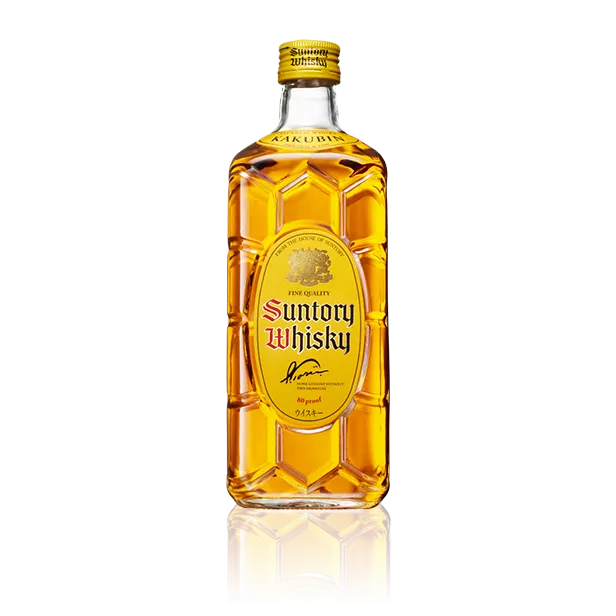 Whisky
Kakubin Blended Whisky
Suntory Whisky Kakubin is the foundation of not just Suntory Whisky, but of Japanese Whisky itself. Kakubin is our signature blended whisky embraced for its uniquely Japanese flavors and aromas accentuated with key notes of whiskies from three distilleries – Yamazaki, Hakushu and Chita. Since its launch in 1937, this distinct blend has been revered as a classic and remains Japan's best-selling* whisky.
Only available in select areas of Asia.
Kaku Highball
Serves
Kaku Highball
Also called the "Kaku High", the Kaku Highball may be Japan's most beloved cocktail. This chilled highball beautifully brings out the inherent flavor and fullness of the whisky. Enjoy a refreshing Kaku Highball at meal-time or any time, and make sure to properly chill the glass, whisky, and soda first.